I feel like spammers get a bad rap, you know?
As a blogger, I get these kinds of comments
all
the time (not to toot my own horn!). Seriously, I had to put on word verification just so I wouldn't get drowned by the sheer volume!
In blogland "spam" is a four letter word. It's actually a four letter word in any world, but by four I mean BAD.
Like most of you, if you've gotten a spammy smelling comment or email, a quick click of the delete button takes care of that! But you know what? I started reading those comments for what they really are. And can you guess what I discovered?? I LOVE SPAM!!
You Can't Love Spam, Alyssa.
Ok, sure, I know spammers have a very bad reputation thus far. Yeah, they may not have the best of intentions
all
the time. They may want to "borrow" your bank account, and yes, possibly even "share" your computer with you. Or, they may be less than entirely honest about that $1 million you have coming to you from the Prince of Ismellascam.
BUT!
We shouldn't stereotype people just because they hail from the Land of Spam-a-lot. I promise you, some of them are the nicest, virus carrying, worm wielding, trojan horse riding people you will ever meet!
They write nice things to me. You should see these comments! In fact, I will show you. And you will change your mind forever.
Spammers Say the Nicest Things
I'd like to take this opportunity to thank my spammy friends for their kind and encouraging words over this past year.These gems I proudly display on my fridge. I wake up, get some coffee, read these notes, and am ready to hit the road blogging!
Note: These are actual comments I received and cherish.
No wording and/or grammar has been changed.
*tear. Thank you, thank you! Yes, I've always felt my feelings were rather unpredictable too. Especially around a certain time of the month when I also crave chocolate and movies containing Mr. Darcy. Strange.
This here reader makes me feel confident in the quality of work I do around here.
I will! I promise! I vow to keep bringing you the same caliber of masterfully crafted, life altering dissertations on the merits of tacky glue, pom poms, and let's not forget about the mysterious world of glitter!
I also can recognize when someone's being subtle, and not directly complementing a post, but getting to it in a round about way.
I'm sure by "every other" you also mean the one you commented on, you do, right? The one about
spray painting googly eyes
? I have to admit, I also thought that one was one of my best works!
And, these comments don't have to be exhaustive. It's ok if it's short and sweet.
So priceless apparently that I awed him into forgetting to add punctuation. The next few compliments speak for themselves.
Wow, great! Happy to help! Tell you what, send me a copy of your thesis on
Selling Things on Craigslist without Getting Murdered
when it's done!
You are too kind... stop it! stop! (keep it coming!)
Sometimes these spam type people wax philosophical, and delve into the depths of the plight of humanity. Like this introspective reverie-
I have been asking myself that for years! I keep telling people that making use of to read news papers is a complete waste of time in the face of this here blog. What more could anyone want to know?? We have to give people time, my friend. We will convert them eventually.
There are other times where my spamming friends offer advice, even if I'm not sure what about.
Well I'm not sure about that. But, if by "feared situation" you mean wondering if my spray paint will dry in time for the next coat, you are absolutely right!
And finally, I feel honored that sometimes my readers just need to vent a little and don't know where else to turn. I'm happy to be your sounding board!
Ah, well. At least he ended with raving praise. Best of luck to you and your cousin, dear friend.
Spam Me, Maybe?
With words like these, how can I keep from keeping at it? And don't let this new attitude of mine fool you, I love your very own REAL comments a
trillion times more
than all my precious spam! Have a great weekend, and may your spam be plentiful!





Don't forget to enter to win the Origami Owl giveaway going on right now! It closes Friday, 3/8/13!
Sharing Friday at
French Country Cottage
,
Happy Hour Projects
,
My Repurposed Life
,
Tatertots and Jello
,
The Shabby Nest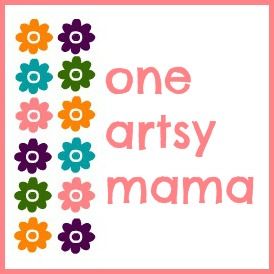 Saturday
Sunday